Quality of Life everywhere
The people of Stormarn love their province. They love it so much, that they give the highest rating in Federal surveys compared to other German provinces. For good reason; with the Hanseatic towns Hamburg and Lübeck as neighbours, Stormarn lies in the immediate vicinity to some of Germany's large cities. At the same time, it is set in the heart of nature with a distinct and characteristic landscape of meadows, forest, moor and lakes. Whether you prefer idyllic villages with their historic brick houses constructed in the typical local style, historical mansions or vibrant urban life in cities like Ahrensburg, Reinbek and Bad Oldesloe. It is thanks to this charming variety, Stormarn is positioned as one of the most attractive regions in the whole of Germany. Stormarn represents one of the "Top Ten" of the 323 German Federal districts. This is due to a number of reasons, the excellent infrastructure, the successful growth of the regional economy, the low unemployment-rate and the high purchasing power of the Stormarn inhabitants.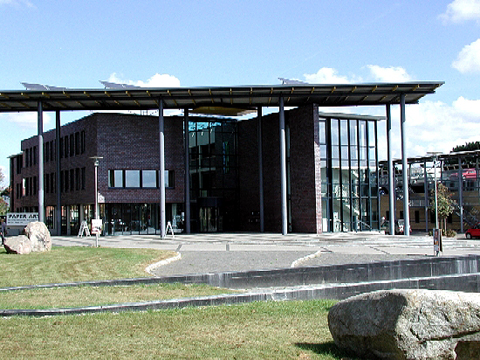 It is no wonder that Stormarn acts like a magnet for people and commerce: The steadily growing population and the increasing influx of companies is a sure proof of this phenomenon. Bad Oldesloe has been the administrative centre of the Stormarn province since 1949. Due to its location in the centre of the province, Bad Oldesloe is convenient for all the Stormarn inhabitants. A forerunner in community service, the province has a strong Internet presence, where easy access to each local government department is made available online for the Stormarn Citizens.
More than 2/3 of the landscape of the province is characterised by meadows, forests, moors and lakes, which currently boasts 15 protected nature parks.
Due to the excellent transport links, the proximity to the port cities of Hamburg and Lübeck, as well as the targeted economic support more and more companies are establishing themselves in Stormarn.